The Last Ride Double Wide Coffin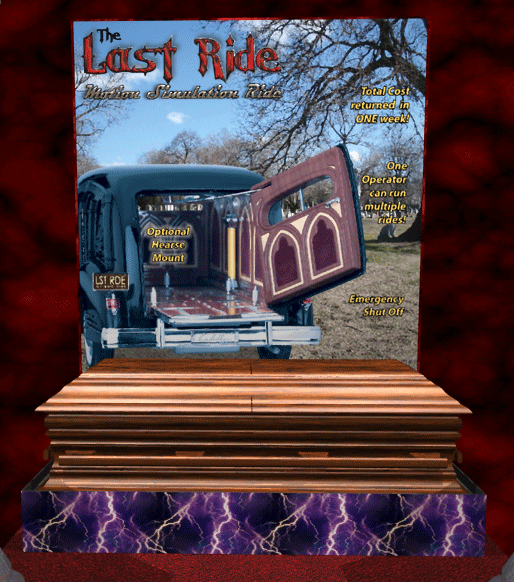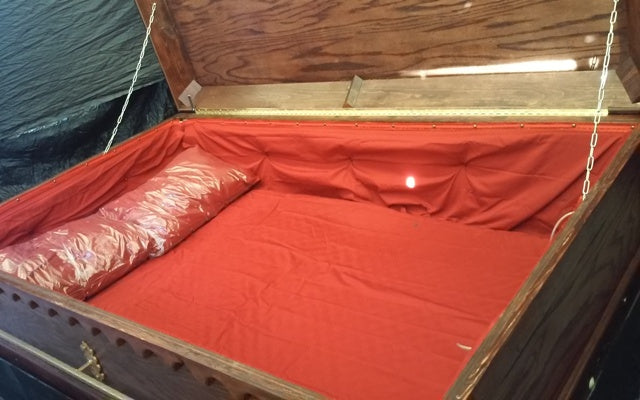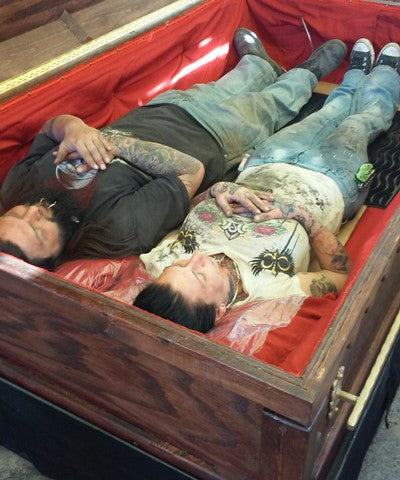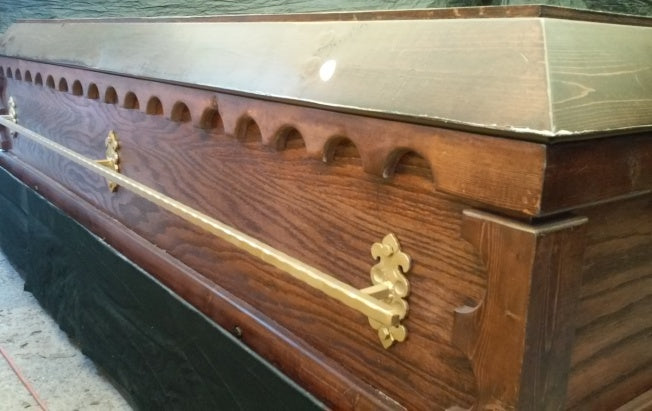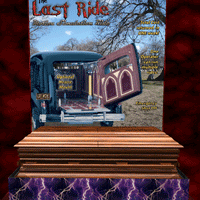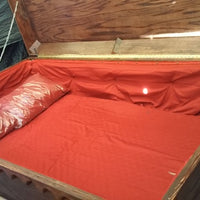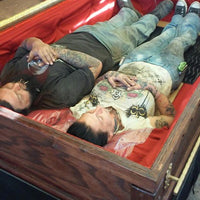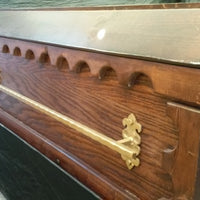 The Last Ride Double Wide Coffin
Expanding on our world-famous Last Ride coffin, we released our newest simulated ride experience: The Double Wide Last Ride. Now you can experience your "Last Ride" with a friend! (This double wide coffin will also accommodate your larger guests.) Exclusively by Haunted Enterprises, it comes standard with our NEW DUAL PROGRAM. This allows customers to choose either our original program, Last Ride, Buried Alive, or our brand NEW "Vlad's Escape to the Crypt." Or ride twice! Our original ride is designed to create the experience of actually being taken in a hearse and buried in the ground alive. Our brand new soundtrack, "Vlad's Escape to the Crypt," takes you on a unique adventure. Will Vlad escape? During these chilling "rides," one experiences four distinct scents: roses, exhaust, dirt, and the lingering odor of rotting corpses. There are air ticklers, vibrations, and, of course, the rapid pneumatic motion of the entire coffin. One of the coolest aspects is that everyone can see the "victims'" reactions with the infrared camera mounted inside the coffin (monitor not included). This ride is designed to make money at theme parks, attractions, concerts, haunts and fairs, as well for private parties. From amusement parks to home haunters, it is the center of attention, and the press cannot resist coming out to feature it when used as clever gorilla marketing. It is made from solid oak with pine trim by our in-house wood maker. NOTE: Each Last Ride coffin is custom built to order. Please allow 3 - 4 weeks for delivery within the Continental United States. Please call for wholesale pricing - (702) 682-6677 or (702) 493-8912.
Most of our products are built to order. Because we are a seasonal business, manufacturing times will vary. Generally, our products ship 4 to 6 weeks from the order date. If your order will take longer to ship, we will notify you.

Please note that your credit card will be charged at checkout.

Feel free to contact us to request a personalized current manufacturing time estimate.
For larger/heavier orders, we will calculate the shipping cost after your purchase and email you an invoice for the shipping total.
All of the products we manufacture can be ordered in 3-D paint, simply by contacting us after placing your order to request this option.