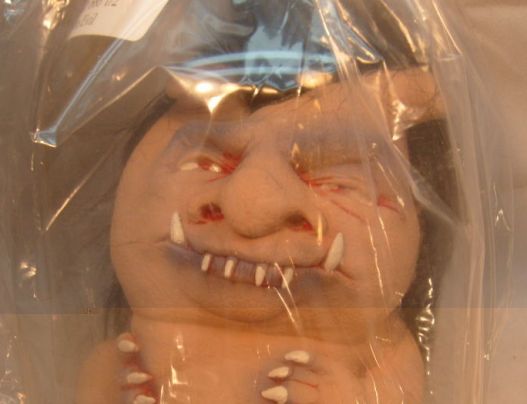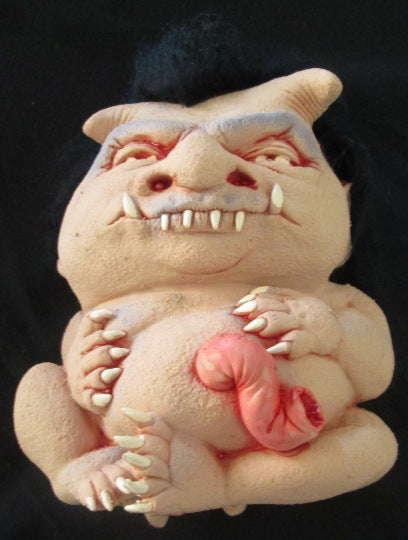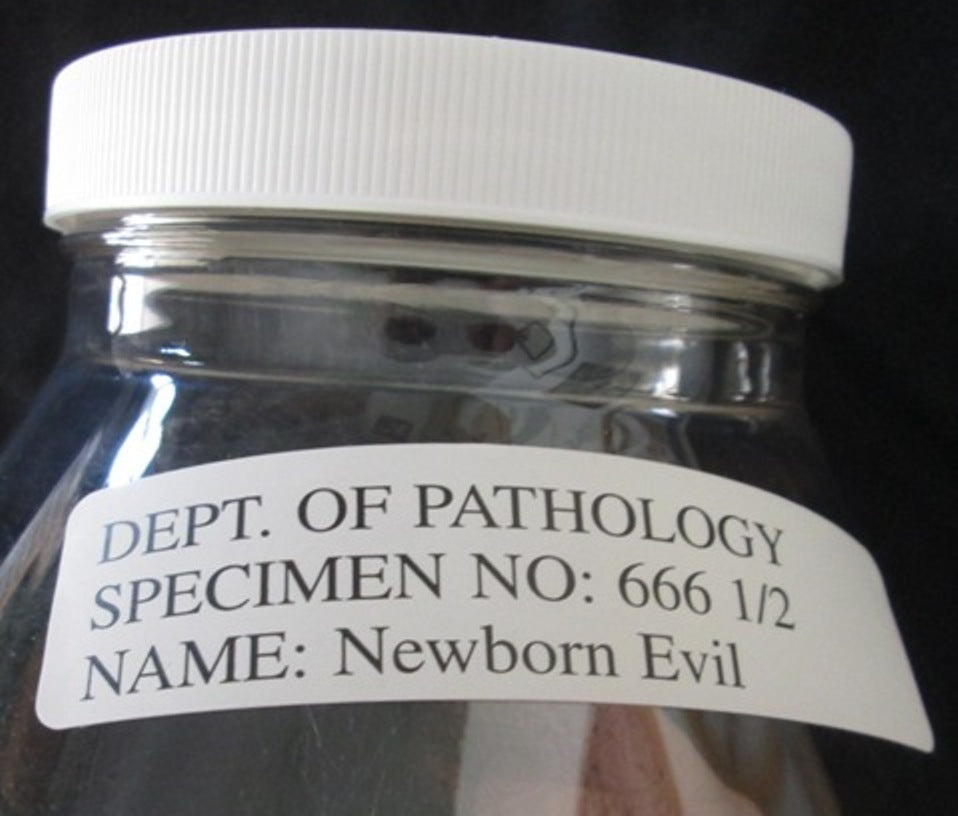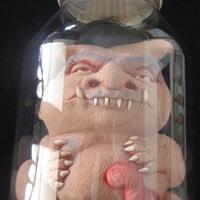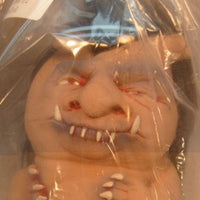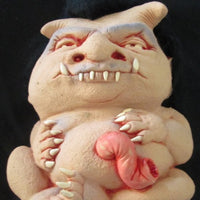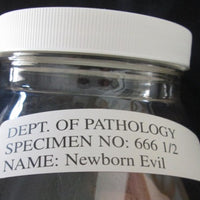 New Old Stock. "New Born Evil" in jar by Be Something Studio. New Born Evil baby comes in full size jar (approximately 10" x 6½") with lifelike hair, and umbilical cord attached. This prop was made by hand, in the USA at Be Something Studio, and distributed by Franco American. For a more authentic look, fill jar with either plain water, or water with a little food coloring. Label reads, "DEPT. OF PATHOLOGY SPECIMEN NO: 666 ½ NAME: Newborn Evil"
Most of our products are built to order. Because we are a seasonal business, manufacturing times will vary. Generally, our products ship 4 to 6 weeks from the order date. If your order will take longer to ship, we will notify you.

Please note that your credit card will be charged at checkout.

Feel free to contact us to request a personalized current manufacturing time estimate.
For larger/heavier orders, we will calculate the shipping cost after your purchase and email you an invoice for the shipping total.
All of the products we manufacture can be ordered in 3-D paint, simply by contacting us after placing your order to request this option.