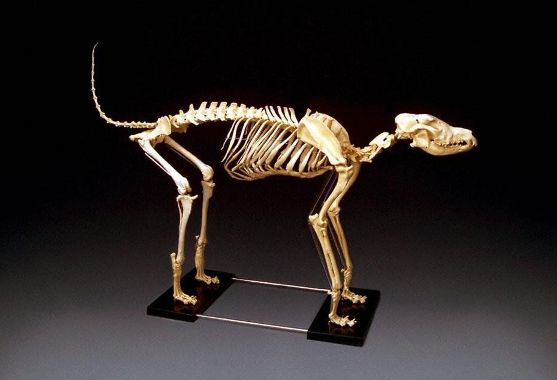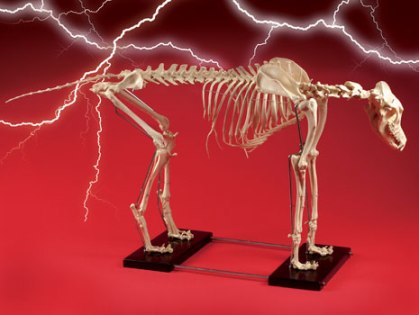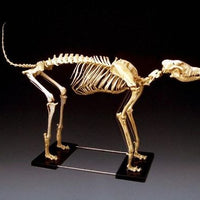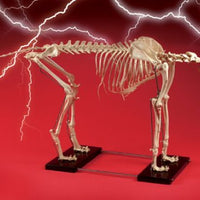 A detailed and complete skeleton of a large sized dog with removable tail, and skull with jaw on spring. Approximately 49" x 23" and made of durable, high impact plastic. Mounted on sturdy display stand.
Most of our products are built to order. Because we are a seasonal business, manufacturing times will vary. Generally, our products ship 4 to 6 weeks from the order date. If your order will take longer to ship, we will notify you.

Please note that your credit card will be charged at checkout.

Feel free to contact us to request a personalized current manufacturing time estimate.
For larger/heavier orders, we will calculate the shipping cost after your purchase and email you an invoice for the shipping total.
All of the products we manufacture can be ordered in 3-D paint, simply by contacting us after placing your order to request this option.