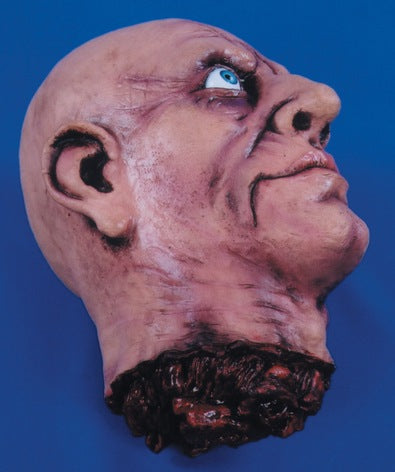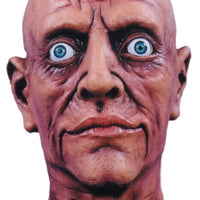 Realistic latex Cut Off Head with creepy plastic eyes. Excellent detailing and hand painted. Very lifelike. This awesome prop delivers authentic scares at a reasonable price for years to come. One of our favorite pranks is to hide this lifelike head in a freezer, cupboard, car trunk, closet, just about anywhere, and watch the reaction … ah, it never gets old. Head is approximately 11 inches tall, 7 inches wide and 8 inches front to back.
Most of our products are built to order. Because we are a seasonal business, manufacturing times will vary. Generally, our products ship 4 to 6 weeks from the order date. If your order will take longer to ship, we will notify you.

Please note that your credit card will be charged at checkout.

Feel free to contact us to request a personalized current manufacturing time estimate.
For larger/heavier orders, we will calculate the shipping cost after your purchase and email you an invoice for the shipping total.
All of the products we manufacture can be ordered in 3-D paint, simply by contacting us after placing your order to request this option.