Animated Caged Kid Walk-Around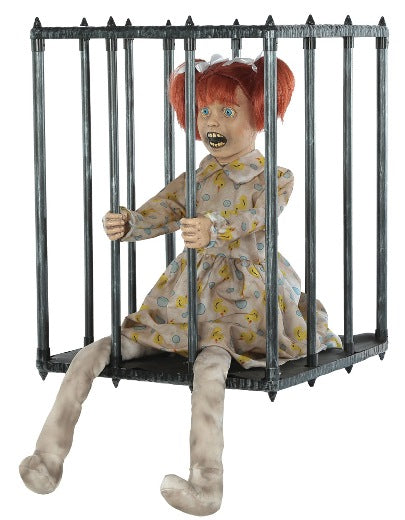 Animated Caged Kid Walk-Around
This new animated costume accessory be the hit wherever you go. Caged Walk-Around contains a captive child that screams and flails back & forth! Shoulder straps allow you to carry it around while dressed as a scary clown, evil witch, zombie, or any other appropriately creepy costume. You push a start button which gets her going! Requires four C batteries, not included. May also be placed on a table or other flat surface.
Most of our products are built to order. Because we are a seasonal business, manufacturing times will vary. Generally, our products ship 4 to 6 weeks from the order date. If your order will take longer to ship, we will notify you.

Please note that your credit card will be charged at checkout.

Feel free to contact us to request a personalized current manufacturing time estimate.
For larger/heavier orders, we will calculate the shipping cost after your purchase and email you an invoice for the shipping total.
All of the products we manufacture can be ordered in 3-D paint, simply by contacting us after placing your order to request this option.